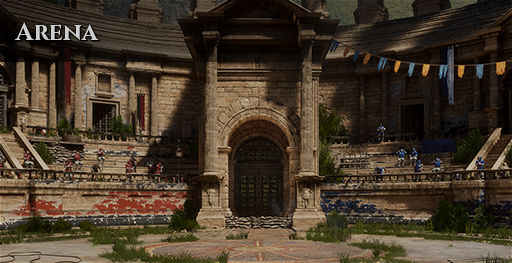 Arena is a circular map featuring two spiked pillars and two entrances which are blocked from the inside, forcing players to initiate combat quick.
It's used in the Brawl-gamemodes Skirmish, Team Deathmatch and Deathmatch.
Areas / Landmarks
[
]
Show a gallery of notable landmarks and locations.
Secrets
[
]
List of any secret items, hidden locations, messages left by the devs.
Game Modes
[
]
It supports the following gamemodes:
Description

Map Name: SKM_Arena
Description

Map Name: TDM_Arena
Description

Map Name: FFA_Arena
Description

Map Name: DU_Arena
Description

Map Name: TF_Arena